Podcast: Play in new window | Download
Subscribe: Apple Podcasts | Android | RSS
Show Notes: Seven Questions With Pastor Mark Spence – Part 2
Summary: In this episode, I continue my interview with Pastor Mark Spence. Mark is the Pastor of Mississippi Avenue Baptist Church in Aurora, Colorado, where he has been serving since July of 2016. Before that, he was the Campus Pastor at Cross Church in Fort Worth, Texas. Over the years he as served in many areas of ministry, including missions, discipleship and education.
He grew up in Colleyville, Texas and is married to Janet. He has two great kids, Parker and Jonathan. He is a graduate of Texas A&M University, Southwestern Baptist Theological Seminary, and Fuller Theological Seminary – where he earned a Doctor of Ministry (in being awesome). In spring of 2018, he will begin teaching as an adjunct professor at Gateway Seminary's Rocky Mountain Campus.
Mississippi Avenue Baptist Church
http://www.mabc.us/
Today's show is brought to you by:
Some Highlights and Links From Today's Show:
How He Schedules His Work Week:
Mark uses an Excel Spreadsheet along with Google Calendar to map out his week, using reminders for important items.
Example: He has a reminder on Thursdays to create the information for their church's weekly Youversion Event for their worship services.
Mondays:
Mornings – Social media, some content creation,
Afternoons – Sermon Prep/Study
Tuesdays:
Mornings – Staff Meeting
Afternoons – Conversations, emails, & phone calls. Finalizes Sermon points
Wednesdays:
Mornings – (If there are Wednesday Night Activities) Prepares for "verse by verse" Bible study
Afternoons – (On Staff Rotation) Leads Nursing Home Service
Thursdays:
Mornings – Meets with Accountability Partner (See Below)
Afternoons – Open for conversations, finishing tasks and projects. Completes a manuscript for Sunday's Sermon.
Fridays: (Day off)
Mornings – Volunteers at his kids' school
Afternoons – "Honey Do's," Finishes Sermon.
Saturdays: Flexible – Depends on Sports or Church Events
Sundays:
Mornings – Sunday School And Worship Service
Afternoons/Evenings – Leadership Meeting (Once a month), Deacon's Meeting and Personnel Committee Meeting (Every other month), Mentor Group (Weekly)
Mark's accountability partner is his Executive Pastor, who he has known for years, before he was on staff at his current church.
The 6 Accountability Questions They Ask Each Other:
1. Did you keep your eyes pure, this past week?
2. Did you spend quality time with your family?
3. When spending time with your family, did you exasperate your children or dishonor your wife?
4. Did you honor your church this week? Are your church relationships well?
5. How are you doing physically – Are you exercising and eating right?
6. Did you have your Quiet Times with God this week? How many times?
"We don't play games with each other (relationally). Ungodly people play games with each other. Ungodly people are insecure."
"People are allowed to complain – but come to me with it."
"We talk with people, not about people."
Resources Mark Mentioned

:
Gateway Seminary's Rocky Mountain Campus
https://www.gs.edu/about/locations/rocky-mountain-campus/
Aurora Pastor's Fellowship
Luncheon hosted quarterly at Mississippi Avenue Baptist Church
RSVP to Mark Spence: mspence@mabc.us
Mark's Book: "Live A Genuine Life" For Kindle or in Paperback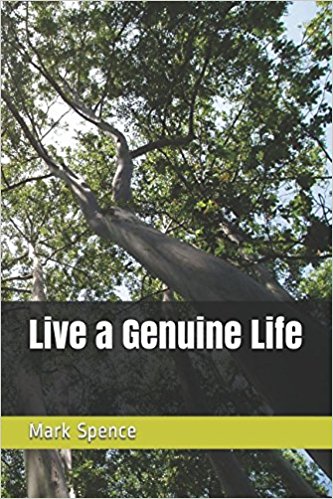 A Few Final Thoughts From Mark

:
"We need to change our measure of success in ministry."
"We never hear Paul writing to Timothy and asking him, 'How big is your church and how big is the budget? You never hear Paul in his letters to Corinth, Ephesus or Philippi and asking them, 'Do you have 7% more than last year and is your budget good?'"
"What you see in Scripture is that it is advocating for Pastors to be faithful."
"Our measurment for success should be to ask ourselves, 'Was I faithful in the pulpit? Was the worship done faithfully – did it honor the Lord? Am I being faithful to the calling of a Pastor? Am I being faithful to my wife?'"
"We need to change our measurement of success to faithfulness, rather than to external factors. Jesus said that He would build His church. It's in His hands. As long as we're being faithful and obedient to Him, we're good."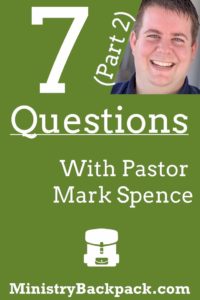 Join the conversation on this topic by commenting or leaving questions below. If you have a question that you'd like to have heard on the podcast, record your question, and upload it to Google Drive, Dropbox, Box or some other cloud based site and send the link to Hello@MinistryBackpack.com
Music Provided by "Artist Unknown" – https://artistunknown.bandcamp.com/ 
& "Rasputin1963"