Podcast: Play in new window | Download
Subscribe: Apple Podcasts | Android | RSS
Show Notes: Seven Questions With Bill Leckie, Part 2
In this episode, I continue my interview my brother, Pastor Bill Leckie, with "Seven Questions." Bill is a Pastor, author, blogger and speaker who lives in the Dallas-Fort Worth Metroplex. He has over 30 years of ministry experience in churches large and small.
Bill Leckie
http://www.BillLeckie.com/
Gateway Church
http://gatewaypeople.com/
* In the time since this interview was recored, Bill has moved once again into full time speaking, writing and ministry through Bill Leckie Ministries. He is "Thriving in Transition."
Some Highlights and Links From Today's Show:
Bill's Basic Schedule (While serving at Gateway):
M-F – at the office
Weekends – Teaching or on rotation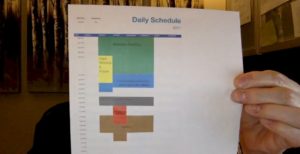 It is flexible, and includes open spots for various meetings with people.
Daily time is blocked out for:
* Strategic Thinking
* Administrative duties
* Study Time
* Lunch 🙂
* 3-5 p.m. – "Work alone" time
Weekends:
* If on rotation, he's at the church on Saturdays from 3 p.m.- 8 p.m., and on Sundays from 8 a.m. – 2:30 p.m.
* If not on rotation, he's there to teach a class
When he was serving as a Senior Pastor, he was at the church on Sunday mornings at 7 a.m. till about 1 p.m.
His calendar is on Outlook, so everyone can see that he is busy (without the details) at certain times.
His scheduling rule for years: He schedules his day, his wife schedules the evenings.
Bill's Books:
A Crisis of Culture: Reconciling My Religion With The Gospels
Reflecting on the season of a difficult ministry experience, the book is a chronicle of his healing process. Studying Jesus and His culture, Bill explores how Jesus dealt with people: He was Real, He was Relational, and He was Redemptive.
Releasing Your Potential: Living The Life You Were Made For
God has formed and fashioned every person with the potential necessary to partner with Him, fulfill His plans and purposes, and live a life of meaning and fulfillment. This potential is what He sees when He looks at us and it is what He speaks to in each of us. Throughout scripture we find the Lord speaking to the potential that He sees in the individual rather than what seems obvious on the surface. He views us through the eyes of a master craftsman and loving Father. He speaks to what is potential and therefore possible for each of us in this life. The issue for us is choice. The difference between the sense of fulfillment and awareness of a meaningful, purpose filled life in each of us is less about our potential and more about our decisions.
View Bill teaching on "Releasing Your Potential" at Gateway Church: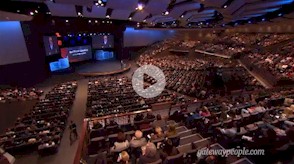 Thriving in Transition: Lessons From The Wilderness
Transition is inevitable, seasons change, and ultimately we can either survive, struggle, get stuck, or Thrive! We can benefit, learn, grow, and be fully prepared for the next season by going through transition. Utilizing the Old Testament metaphor of the account of the Exodus, Bill uncovers lessons each of us can apply to our own lives, citing Paul's New Testament exhortation in 1 Corinthians that " all these things happened to them as examples, and they were written for our admonition, upon whom the ends of the ages have come." (1 Corinthians 10:11 NKJV).
Find All of Bill's Books Here: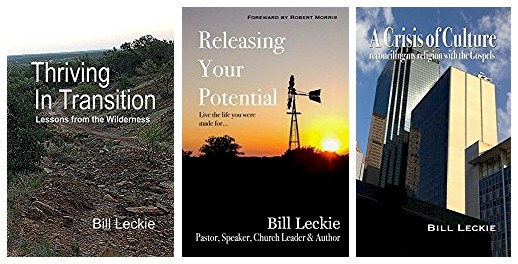 A Few Final Thoughts:
"Remember that our churches are not our source – God is our source. We should not look to our people as a means to our end; they are the people of God."
"Someone once asked me the question, 'Do you ever wonder what's on God's mind?" And I said, 'I know what's on God's mind.' And they said, 'Really?' and I said, 'Yes – You and me. People are on God's mind.' And so, how we view people, how we value people, will be demonstrated in how we treat people."
"If God is my source, then I understand that He has no trouble with provision. And if provision seems difficult, He's just getting my attention and reminding me who my source is."
Join the conversation on this topic by commenting or leaving questions below. If you have a question that you'd like to have heard on the podcast, record your question, and upload it to Google Drive, Dropbox, Box or some other cloud based site and send the link to Hello@MinistryBackpack.com
Music Provided by "Artist Unknown" – https://artistunknown.bandcamp.com/